Jake Clayton is fresh off the 2022 Country Music Cruise with some legendary Country artists and a whole lot of great memories. Jake joined Josh Turner, Lee Greenwood, Neal McCoy, Lorrie Morgan, T. Graham Brown, and many others on a cruise ship for a week of live performances.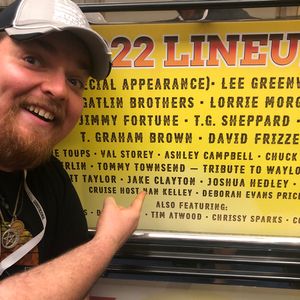 Country Music star Neal McCoy showed up to watch one of Jake's performances. After the show he stopped by to compliment Jake and take a picture.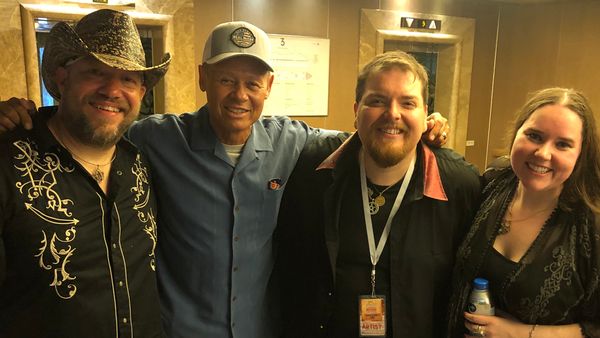 (l to r: Rob Daniels [guitar], Neal McCoy, Jake Clayton, Amanda McCoy [bass])
Later in the week, Neal spotted Jake in the crowd at his daily Pledge of Allegiance and told everyone watching on Facebook live to go check Jake out! Here's the shout out moment from Neal's page:
Jake got another surprise during an evening hangout at the ship's piano bar. Jett Williams, daughter of the legendary Hank Williams, stepped up to sing a Hank song. She let Jake request it, then she called him up to sing it with her. Unplanned and unrehearsed, just some late night fun on a cruise ship! One of the pianist playing that night was Tim Atwood, who played piano in the Grand Ole Opry house band for 38 years.


Great times in the world of Country Music!