The new ep from Jake Clayton is out! "The Quarantine Sessions" features 6 full spectrum acoustic versions of modern Rock songs performed entirely by Jake Clayton. Jake had this to say about recording music during a pandemic:
"With all this time on my hands I decided to record some music outside of the Country world. Music that I really like and listen to a lot, but I don't normally get to play. So I locked myself in the studio with my engineer Rob Daniels and we cranked out some acoustic interpretations of modern Rock songs. These are not just acoustic guitar and vocal versions, this music has fiddle, dobro, mandolin, banjo, a string orchestra section, and all those Instruments I love to play. I even used a washboard, my cello case, and sometimes my legs for the percussion. This experience really helped break up the monotony of being on lockdown and out of work."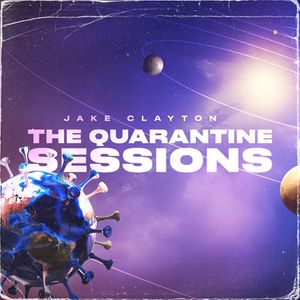 "an acoustic replication of the modern Rock universe"
CLICK HERE TO STREAM
A "quarantine video" for each song is also being released that shows Jake performing each Instrument he used on the recordings. Here is the latest video titled "The Jester"
You can watch all of the current videos on Jake's YouTube page:
Watch The Quarantine Sessions