Jake Clayton's 5th release has just hit the market! The new album "Show-Me State of Mind" features 10 cover songs of traditional Country Music & Fiddle Tunes that Jake grew up playing. The album serves as a tribute to his home state of Missouri and the musicians that gave Jake an outlet to grow his musical talents. It also features the songs his late father loved hearing him play.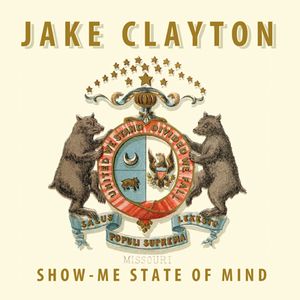 Jake had this to say about the album: "I wanted to keep this album as close to a traditional recording as possible without all of the modern production 'tricks'. What you hear is me walking into the studio and laying everything down with very little polishing or corrections. I played EVERY Instrument and note on it! I hope everyone will take the time to check it out." 
Stream "Show-Me State of Mind" now on all of the digital sites, or order a copy right here on Jake's website.